INSA Toulouse via CRITT Bio-industries, its technology transfer structure in industrial biotechnology, apply its expertise to the BioImpulse project
by Karen Peruchon | 31 May 2022
As a partner of BioImpulse project, CRITT Bio-Industries use its dual expertise (fermentation and purification) to obtain the molecule of interest that will be used in the composition of a new adhesive resin without SVHC compounds.
The mission of CRITT Bio-Industries, carried out in collaboration with the Toulouse Chemical Engineering Laboratory (joint research unit INP Toulouse / UPS / CNRS), is to develop the processes that will be implemented to purify the target molecule.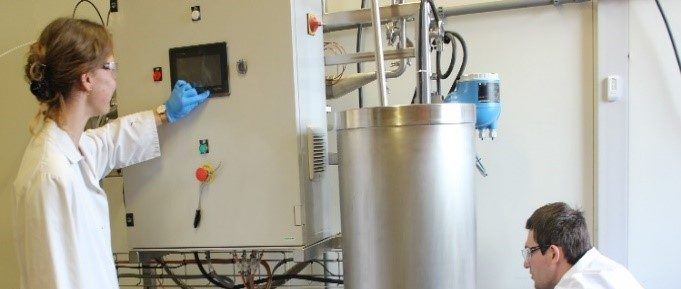 A team of 5 people is in charge of :
select the unit operations and determine their sequence on laboratory mini-pilots

validate this sequence on pre-industrial pilots in order to obtain data for the industrial pre-sizing,

produce batches of purified molecule for formulation tests of the new adhesive resin.
This project is a great human adventure and a real challenge. It will allow the project team to highlight Industrial Biotechnologies by demonstrating that the association of different and complementary skills can overcome the technical and economic obstacles to the design of an innovative process of bio-production respectful of the environment.