New medal for Manon and Quentin
by Karen Peruchon | Septembrer 9 2020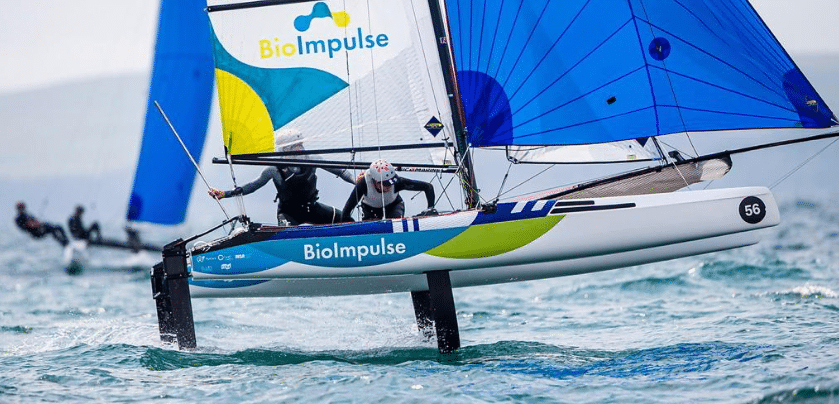 Quentin Delapierre and Manon Audinet took back the way of the competition in Nacra17 under the colors of Bioimpulse on the Coach Regatta in Aarhus.
Result, silver medal, congratulations to them! Next step, the European championships in Kiel while waiting for the Olympic Games 2021 in Japan!
Aarhus Nacra 2017 Ragatta and the podium with Manon and Quentin, with their silver medal!